Your experience starts the moment you consider applying for a career with us. Preparation is key to success which is why we've put together some helpful tips and hints to get you started.
Tips for interviews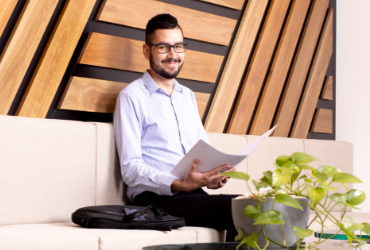 1. Get prepared
Considering a new career is an important decision. We recommend you research Auto & General and get to know more about us so you're prepared for the interview. Review the Position Description and note down any prior experiences that are relevant so you can share these with us.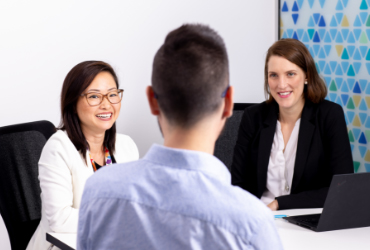 2. Think about your answer
A great way to share your answers in the interview is to use the STAR technique:
Describe the situation
Define the task that needed to be completed
Explain the action you took
Explain the result/resolution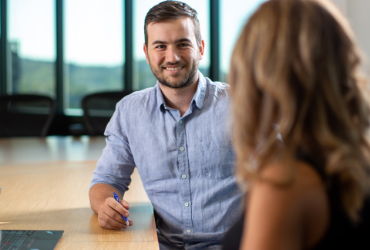 3. Get to know us
We want to make sure that you have all the relevant information to help you decide if this career move is right for you. During the interview, you'll be given opportunities to ask questions. These questions could be about our company culture, growth plans, the role or team or even the any challenges that may be faced in the position. Have a question ready to ask and find out more about A&G.
Tips for cover letters and resumes
Logos, photos and graphically designed resume templates can detract attention from the key information about your knowledge, skills and experience and some formats are not compatible with our Applicant Tracking System, so plain PDF and Word documents are best.
Psychometric Testing
For some roles, we issue psychometric testing during the recruitment process. These can include cognitive tests to assess verbal, numeric and problem-solving skills and personality. If you're required to undertake psychometric testing, your Recruitment Advisor will talk you through the specific test you'll be issued. You'll only have one opportunity to complete the test, so we recommend you're in a quiet room and free from distractions.
Video Interviews
Sometimes, we may suggest your first-round interview is conducted via a two-way video. If this is the case, we recommend the following suggestions to prepare:
Test your technology:
Ensure your internet connection is strong and stable.
Check that your computer's audio and webcam are both working.
Find a quiet, private, well-lit place, free from possible interruptions.
Dress as you would for a face to face interview.
Be aware that digital connections can sometimes be delayed.
Project your voice, check your volume controls and speak clearly so that we can hear you.
To avoid talking over each other or having your first few words cut out, let the interviewer finish their question and pause for a few seconds before delivering your answer.
Meet the recruitment team
The A&G recruitment team are here to help you through the process. Meet the team and find out more.